Hailing from New Zealand, Karen Reid graduated from the Barbara Brennan School of Healing in Boca Raton, FL, USA in 2007 with a 6-year degree in Energy Medicine. While there, she had the privilege of training directly with the school's founder, Dr. Barbara Brennan, who is a former NASA physicist and the bestselling author of the tomes Hands of Light, Light Emerging and Core Light Healing. After graduation, Karen served on the school's Alumni Advisory Committee for three years.
Karen has also received training in Maori culture at Auckland University. Always drawn to Maori spirituality, Karen was taught karakia and ancient cultural ritual practice by several Maori elders through the years.
Known as the "healer's healer," Karen blends her fine-tuned intuition with advanced Brennan healing techniques and principles, enabling her to offer her clients in-depth detail and pinpoint accuracy. Her keen insight combined with her techniques and skills makes her an energy healer of the highest quality.
Karen is a teacher at our three- and four-day workshops. With her empowering, soft style, she helps clients to harness their own energy, thereby removing energy blocks from psychological and emotional wounds. Karen teaches clients how energy works in their bodies, and how to control, direct and center that energy.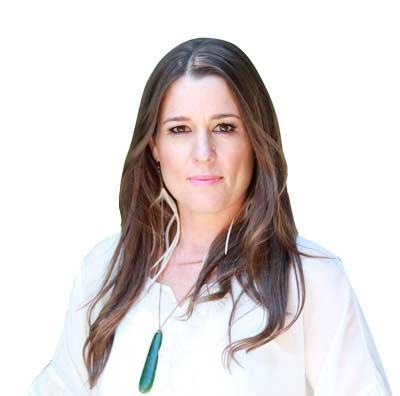 Television & Radio Appearances Include:
The Real Housewives of Auckland
Psychic Healer (3 episodes Bravo TV, 2016)
The Apprentice NZ (11 episodes TV2, 2010)
The Good Morning Show (TV2, 2010)
The Breeze Radio with Robbie & Jeanette
Professional Distinctions:
Founding Director of The Healing Company, Ltd. in New Zealand
Founding President of Brennan Healing Science Practitioners Association NZ, Inc.
Founder and Facilitator at The New Zealand College of Holistic Studies for three years
Award-winning fashion designer (Style Pasifika, Asia Pasifika, 2006)