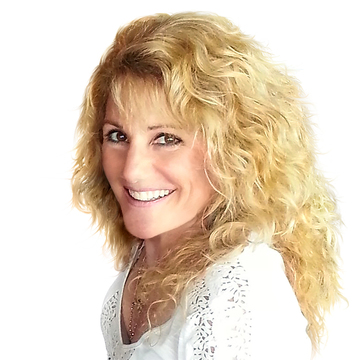 Jocelyn is renowned for giving intuitive, sound, compassionate advice. She delivers her message with the straightforward style of a good friend and confidant. Jocelyn offers guidance and comfort, giving the receiver a much needed reality check. She helps settle disagreements with humor and wisdom. Jocelyn will use the information that she receives from you to help guide you to change the patterns and behaviors that are keeping you from living the life you want to live. Her inspiration will give rise to the courage within you allowing you to be your absolute best self.
Jocelyn has been providing readings to people all over the world for more than 35 years. At a young age, she realized that she had an intuitive knack for accurately reading between the lines. Ever since she can remember, she has always just "known" things about friends and family members. Even during casual conversations with a stranger, she discovered that she had an inner understanding about events in their lives and was easily able to read their thoughts, seeing and feeling their true potential. Jocelyn found that she thrived on helping people to transform their circumstances and situations, and in particular, was very tuned into love relationships.
Through study, experience and working with thousands of people, she began to see the threads that hold a certain reality or perspective together. She came to understand that if we can uncover deeper beliefs about ourselves, we can unlock the true potential to live the life we love.
Jocelyn began balancing her spiritual life with commercial real estate investment consulting. Although she was shocked to find that the business was void of any traces of spirituality, her unique gifts gave her the insight to read the hearts and intentions of others. This allowed her to help her clients make better business decisions and more informed financial choices in investment and partnerships. She was also able to offer much insight into the business relationships which they would form and in which they became involved.
Jocelyn has helped over 3000 clients, including captains of industry, psychiatrists, psychologists, Reiki masters, psychotherapists, physicians, lawyers, talent agents and celebrities to gain clarity in their businesses and in their personal lives. Additionally, Jocelyn has worked with local police departments on missing person and cold cases.
She offers a safe haven, without prejudice, bringing healing and awareness for the beautiful beings they are. Jocelyn is also a writer and active blogger on her website, providing numerous articles on which her readers can meditate and offer positive, powerful feedback.
Additionally, Jocelyn hosts the Jocelyn LIVE Podcast, where she invites an array of thought-provoking, insightful guests to join her in digging deeply into our most pressing issues and seeking personalized answers.
To schedule a time to speak with Jocelyn, click here.